Grand Hotel (1932)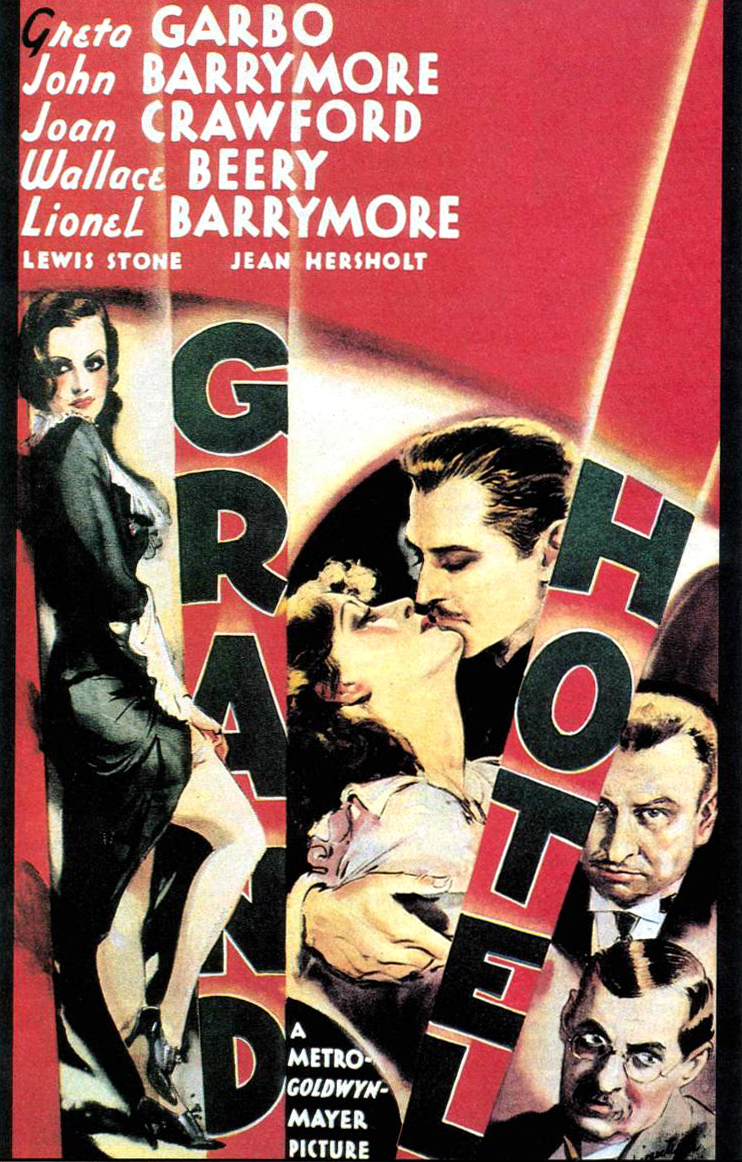 Although seen as a classic, it really took me a while to get into this slower than normal pace that I'm used to for classic films. It was the diversity of the characters that kept me from pressing the eject button on my player. Seeing for the first time Greta Garbo on film, sharing the bill with a string of top MGM stars of the time, all very young at the time. Clearly seeing the friendly and wise Lionel Barrymore playing opposite his brother John Barrymore. Garbo was absorbed in her own world of ballet and the life-style she chose to keep of seclusion.
At the other side of the hotel we have a young Joan Crawford who nearly stole the show from her female colleague, I feel on balance they both have their qualities, Crawford, her youth and sexuality, whilst the beauty and allusive pouting of Garbo finds them level overall.
There's a small indication of the possibility of serial dramas could evolve from film. I'm reminded of Hotel Babylon that had a regular cast and a host of guest stars in exaggerated situations. Even the supporting cast are made to feel a part of the hotel in their minor roles, as they are the only constant in that world, so need to be fleshed out enough to work on-screen.
Related articles
4 responses